STARTRIGHT PRE–SCHOOL
Startright Pre-School in Bushey is an arm of Buzykidz which cater for children between the ages of 2-5 years. We provide a friendly, safe and nurturing environment where children can play, learn and develop. At Buzykidz our experienced team understand how to meet a child's emotional needs and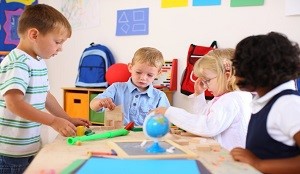 work hard to ensure that every child feels involved and happy.
We would like to welcome you and your child to the Buzykidz family at anytime.
OUR VISION AND VALUES
Happy, Learning, Unique and Developing
At Startright Pre-School we strive to create a happy atmosphere where learning is fun, where children, parents and staff can express their individuality and where we all develop to be the best that we can be.
We aim to:
Put the children at the heart of everything we do.

Help each child to develop social skills, to learn through play and to consider others. Each child is valued as an individual without racial or gender stereotyping.

Encourage children to grow in confidence and self-esteem, to become more independent and learn to take responsibility.

Encourage curiosity, creative thinking and questioning mind.

Create a happy, safe, secure and stimulating environment.

Support parents and carers in their roles as educators and value their contribution.

Value everyone and celebrate all achievements
We follow the early Years Foundation Stage Framework…..
Read More
See our other services or find out how we can assist you further:
See our opening times.