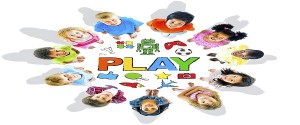 Since 2009 Buzykidz in Bushey has been enriching the lives of children in our community through the provision of quality childcare at affordable prices in a friendly atmosphere where the need of your child comes first. Our experienced team understands how to meet a child's emotional needs and work hard to ensure that every child feels involved and happy.
We understand the therapeutic nature of fresh air and good heart pumping fun for kids for their physical, mental and social development and therefore take time to reconnect the children with nature by taking them to the woods, parks, farms and taking walks after school as they explore. Our centre is equipped with adequate indoor games and toys for both boys and girls to play, have fun, learn and develop cognitively.
We give every child the choice to choose not only their desired snack but also preferred area of play and games because we believe every child is unique. 
OUR PHILOSOPHY
To provide high quality affordable childcare.
To create a happy and conducive atmosphere of fun, learning and creativity.
To value and respect the unique attributes of individual child.
We believe every child is different and should be given opportunity to learn and play in a manner that best suits their needs.
To offer children and parents a service that promotes equality and value
Child protection is a priority in our setting. Our staff recruitment and selection procedures ensure that all new staff undertake required security checks including criminal record disclosure, references and qualification checks.